Brutally Cold Weather – Stay Safe and Help
Brutally Cold Weather – Stay Safe and Help
Many of us will be observing the holidays during the brutal weather headed our way. While we celebrate in warmth, let's take time to think of the thousands in the communities where we live and work who are not as fortunate as we are.
During the next few days, there will be children who are cold because they don't have a warm coat, socks or boots, and many who will be shivering because they lack shelter.
We are asking all members, retirees and our IBEW 21 friends to donate a minimum of one dollar to help those who lack the basics to survive during these difficult times. Your donations will benefit My Joyful Heart and Never99. If we all contribute, imagine the warmth we can give to those who need it the most. Our coat drive it is continuing. You can donate here.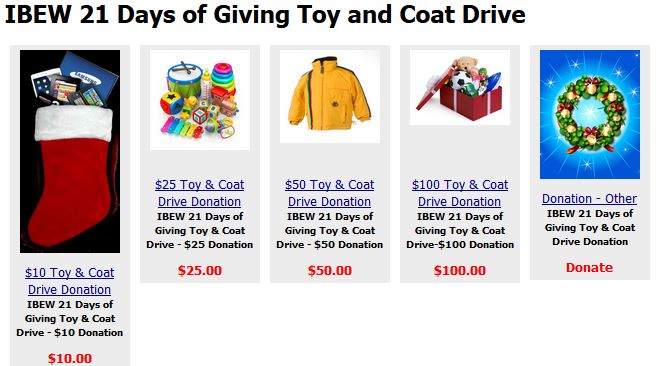 We remind all members to work safely when helping the customers we serve, look out for one another, check in on your friends and neighbors and to also think about others who will be facing these conditions alone. Please help them by donating today by clicking here.