IBEW Local 21 Monthly Union Meetings
ALL OCTOBER 2020 MEETINGS CANCELED
Out of an abundance of caution all
October Union Meetings have been canceled.
WEAR A MASK!
WORK SAFE!
SOCIAL DISTANCE!
WASH YOUR HANDS!
STAY SAFE!
IBEW Local Union 21 is working to keep
our members safe and informed.
Please Print and Post This Notice on your Union Board.
Download it here.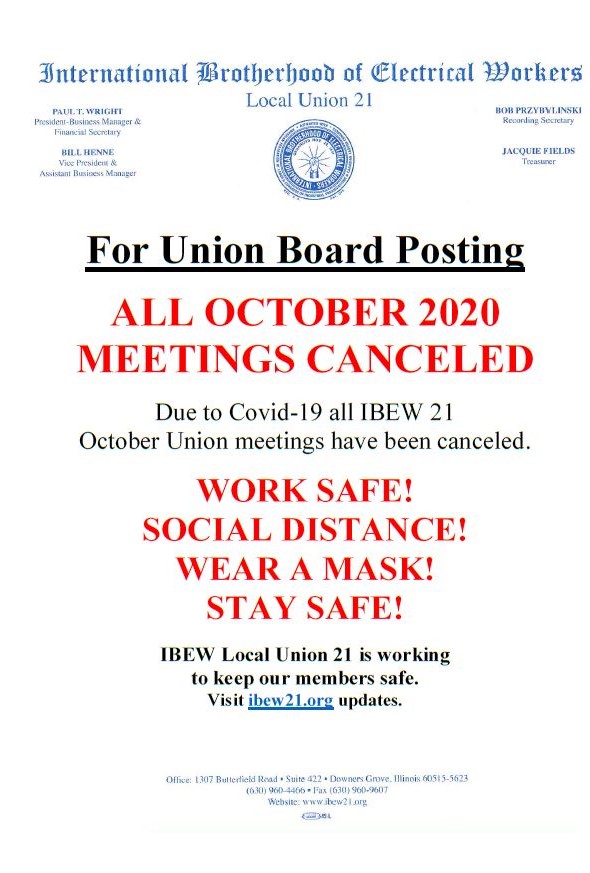 Page Last Updated: Oct 01, 2020 (15:25:03)