Work Safe!
August 10, 2021
With the recent storms that have ripped through our area and the hot and humid conditions we must remind all of our members to work safely. The most deadly hazards could be the ones you can't see like foreign voltage and heat and humidity. Don't forget to check for foreign voltage dangers and stay hydrated. Use all of your safety equipment and follow your employer's safety guidelines.
---
WATER-REST-SHADE
Every year, thousands of workers become sick from exposure to heat, and some even die. Our members and others in our industry who are working hard to perform their jobs do fall victim to heat related injuries. These illnesses and deaths are preventable.
Take the proper precautions when working outside and while enjoying your time at home. Please check on your co-workers, family, friends, neighbors and all others who may be at risk.
---
Heat-Related Illnesses Can be Fatal
Would You Know What to Do?
Drinking water often, taking breaks, and limiting time in the heat can help prevent heat-related illness. It's important to know and look out for the symptoms of heat-related illness in yourself and others during hot weather.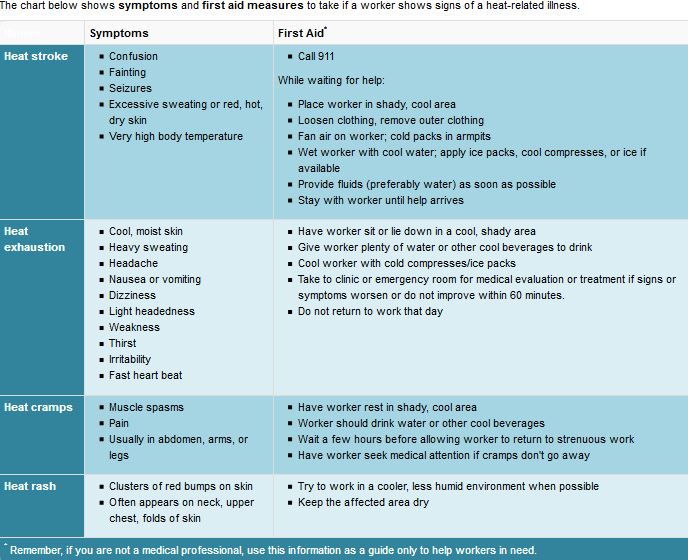 For more information on staying safe in a heat wave learn more by clicking here.
Stay safe by arming yourself with the knowledge to prevent heat-related illnesses.