May 4, 2021
We have some good news to report today, our internet and phones are back up and working. As expected we ran into some delays in coordinating the movement of all of our communications services. Anyone who has worked on orders for types of moves like ours can understand some of the problems we experienced!
We are working on returning calls and emails if you called or sent us an email over the past few days and someone has not gotten back to you please call or send us an email again. Contact information for your IBEW 21 Representatives can be found here.
We would like to thank all of our AT&T members who helped get us up and running over the past few days especially AT&T Member Tom Henzel and our Avaya members Thomas Concannon and Louis Shapiro.
Now that our Staff has recovered from moving over 40 years of history the fun part of unpacking has begun!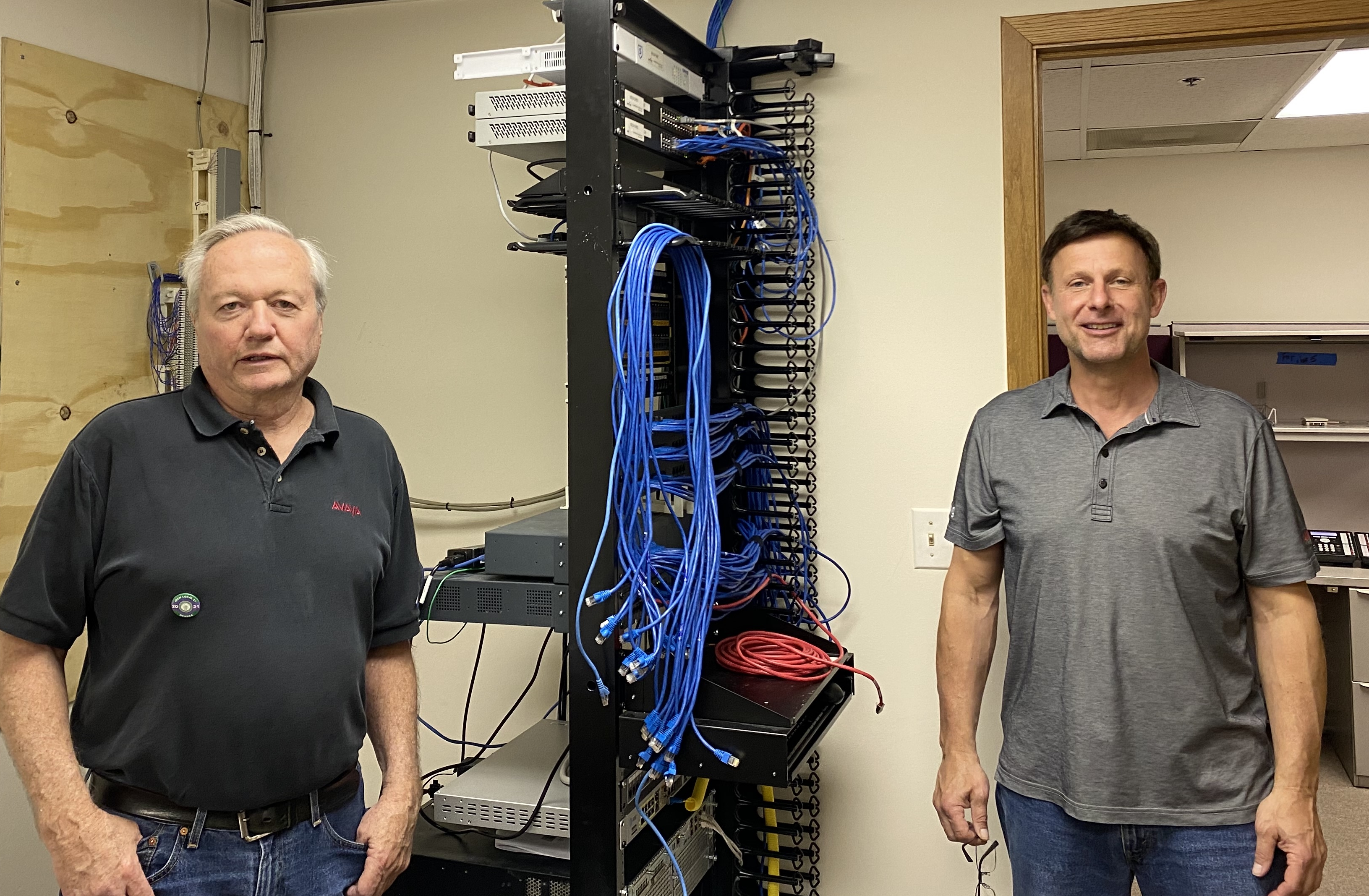 Avaya Brothers Thomas Concannon
and Louis Shapiro