Give Your Time or Donate to Help a Kid
December 4, 2019
Mercy Home for Boys & Girls in Chicago is asking for IBEW volunteers to fill their remaining slots at their Aftercare Christmas party on Thursday, December 12th from 5:30 p.m. - 9 p.m.
We realize this is short notice if you cannot volunteer and would like to brighten the holidays for a child in need please donate to the IBEW 21 & 1220 Toy & Coat Drive.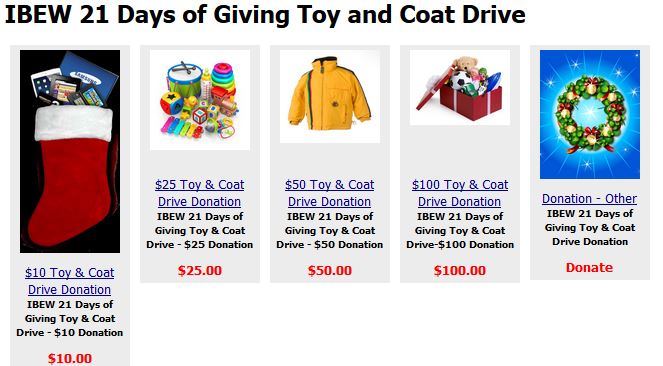 If you are available to volunteer, please contact IBEW 21 Recording Secretary Bob Przybylinski at630-960-4466 ext. 447 or bobp@ibew21.org.
When: Thursday, December 12, 2019
Where: Mercy Home for Boys & Girls
Hay Campus(Soccer Building)
1140 W. Jackson Blvd.—Chicago, IL 60607
Time: 5:30 p.m. — 9:00 p.m.