Cold Weather Safety Reminder
Updated On: Dec 357, 2022
December 23, 2022
With extremely cold weather and snow hitting our area, we remind all members to work safely when helping those we serve. All members should review the safety documentation given to them by their employers.
We All Must Remember
No job is so important and no service is so urgent that we cannot take the time to perform our jobs safely.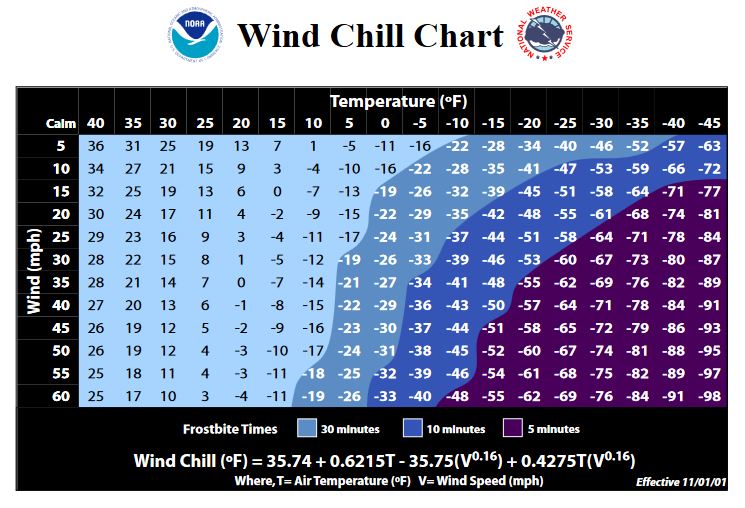 ---
Dressing Properly for the Cold
When cold environments or temperatures cannot be avoided, dressing properly is extremely important for preventing cold stress.
Wear at least three layers of loose-fitting clothing. Layering provides better insulation.

An inner layer of wool, silk or synthetic (polypropylene) to keep moisture away from the body. Thermal wear, wool, silk or polypropylene, inner layers of clothing that will hold more body heat than cotton.

A middle layer of wool or synthetic to provide insulation even when wet.

An outer wind and rain protection layer that allows some ventilation to prevent overheating.

Tight clothing reduces blood circulation. Warm blood needs to be circulated to the extremities. Insulated coat/jacket (water resistant if necessary)

Knit mask to cover face and mouth (if needed)

Hat that will cover your ears as well. A hat will help keep your whole body warmer. Hats reduce the amount of body heat that escapes from your head.

Insulated gloves (water resistant if necessary), to protect the hands

Insulated and waterproof boots to protect the feet
Read OSHA's suggestions on how to dress in cold weather here.
---
Cold Stress Can Be Prevented
Prolonged exposure to freezing or cold temperatures may cause serious "cold stress" health problems such as trench foot, frostbite and hypothermia. In extreme cases, exposure can lead to death. Danger signs include uncontrolled shivering, slurred speech, clumsy movements, fatigue and confused behavior. If these signs are observed, call for emergency help. OSHA provides tips and recommendations on how to be protected and combat and prevent cold stress illnesses and injuries. Read them here.
---
OSHA provides many safety tips for workers who work in
extremely cold conditions.
Monitor your physical condition and that of your coworkers

Dress appropriately for the cold

Stay dry in the cold because moisture or dampness, e.g. from sweating, can increase the rate of heat loss from the body.

Keep extra clothing (including underwear) handy in case you get wet and need to change.

Drink warm sweetened fluids (no alcohol)

Use proper engineering controls, safe work practices, and personal protective equipment (PPE) provided by your employer.
---
Please check on your family, friends and neighbors to make sure they are safe and forward this information to others who may be at risk. As we prepare for the cold, let's not forget about the kids going to school who are unable to dress for the cold weather like we are fortunate enough to do. Please consider donating to the IBEW 21 Toy and Coat Drive.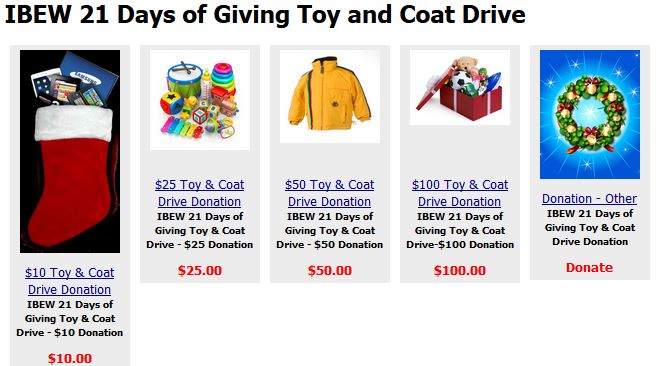 ---
Please pass this information to members who may not be receiving IBEW 21 updates and advise them to visit IBEW21.org to sign up for news and bargaining information. To sign up or change the email or cell number you use to receive IBEW 21 news, please click here.