A House Divided - Chicago vs. Rockford
A House Divided - Chicago vs. Rockford
We have an inter-local rivalry, Chicago vs. Rockford. We have members from Rockford and across Local 21 territory that will be cheering against Chicago while our Wolves fans howl for a victory against the Ice Hogs.
Join IBEW Local 21 members, families and friends for a night of fun at a Chicago Wolves hockey game. The Wolves will be battling the Rockford IceHogs (AHL affiliate of the Chicago Blackhawks) with the puck drop at 7pm. Everyone who attends will receive a FREE Chicago Wolves hat.
It is also Adopt-A-Dog night go to the hockey game and come home with a dog!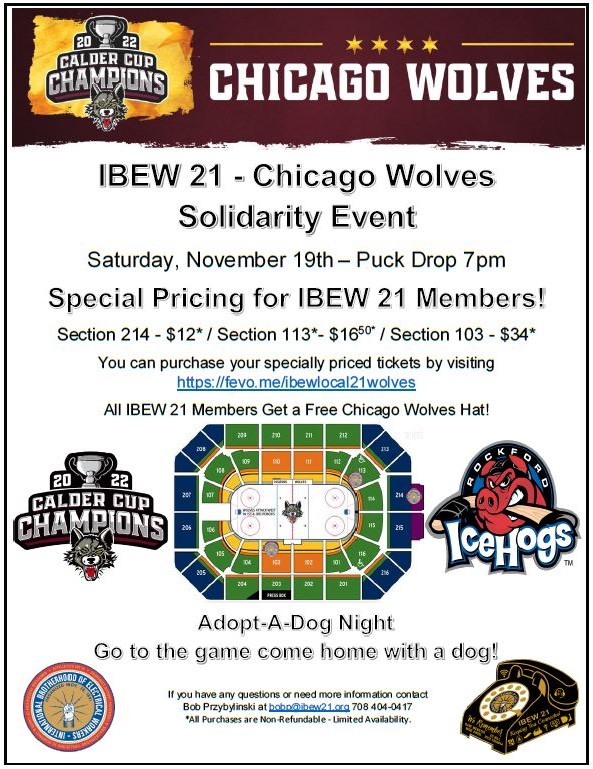 ---
Help us spread the word about this event.
Please print out a flyer and place it on your Union Board then
talk to your coworkers about coming to the game.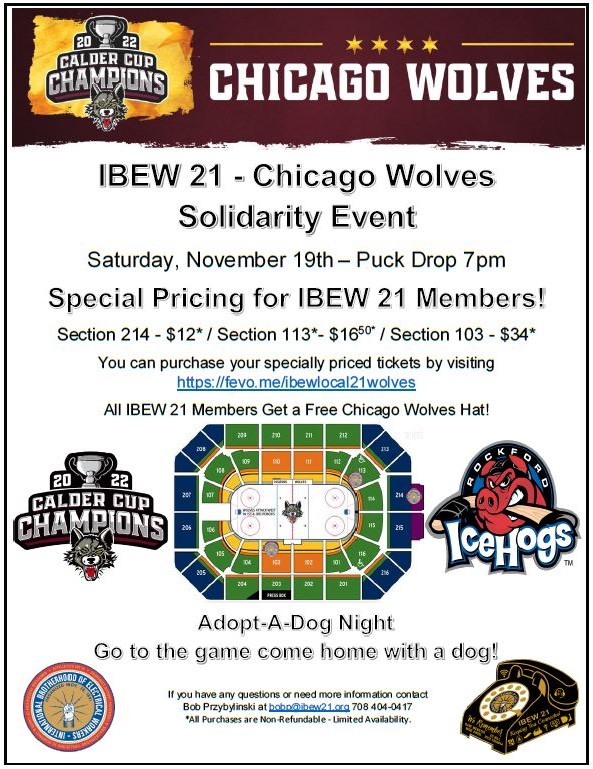 If you have any questions or need more information, contact