2021 IBEW Local Union 21 Scholarship
Our Local union is proud to offer, on an annual basis, the IBEW Local Union 21 Scholarship Program, available to all IBEW Local Union 21 members and their immediate family. Each year, our Local awards winners scholarships of $1,000 each.
---
2021
IBEW Local Union 21 Scholarship
"In the age of the Covid-19 pandemic, what new strategies should Unions consider implementing when organizing workers both internally and externally?
Additionally, when organizing these groups of workers what considerations
should be contemplated regarding gender and racial identities?"
You must give your rationale for all of your decisions.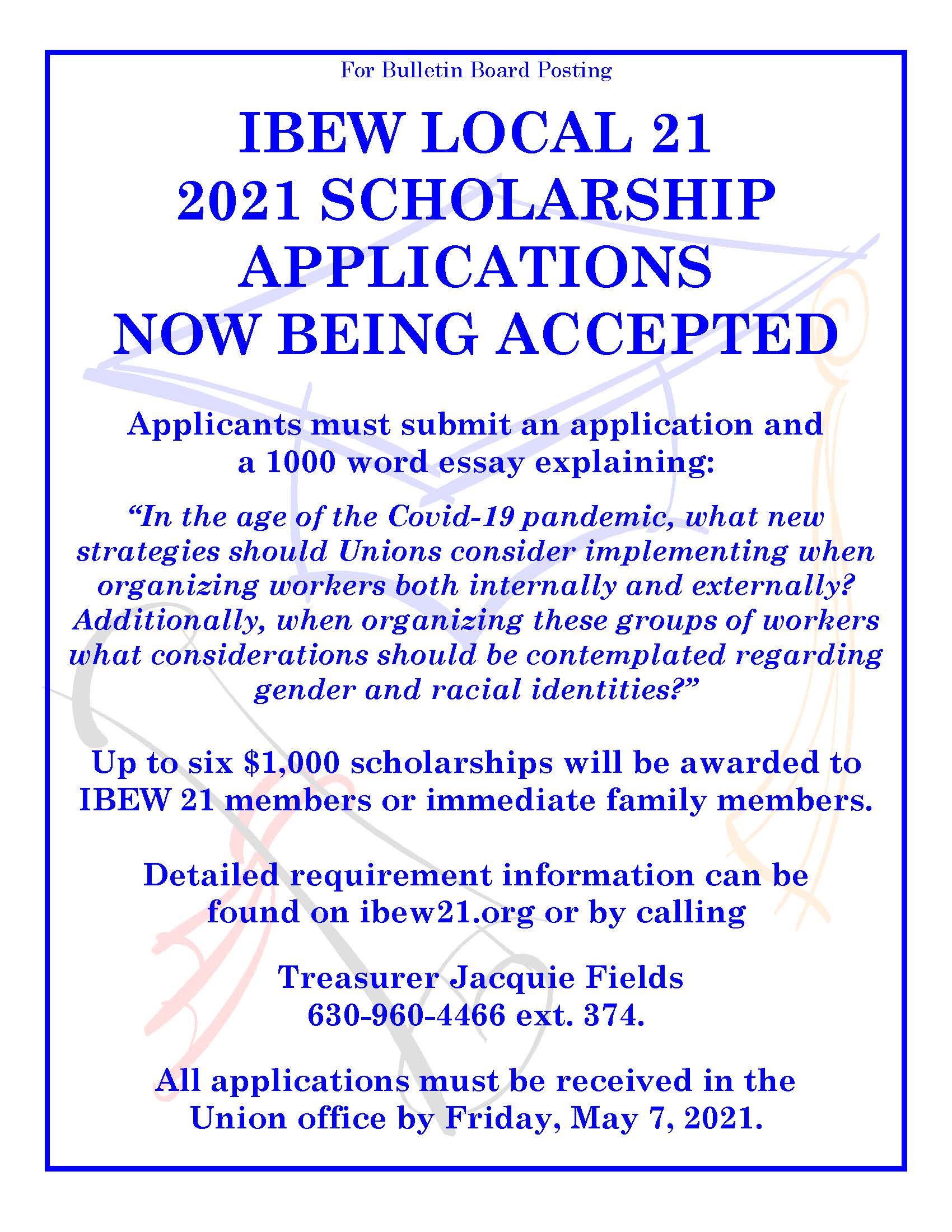 ---
Let others know about the scholarships. Please hang a copy of the bulletin board posting and application on your union board. Print them now by clicking here.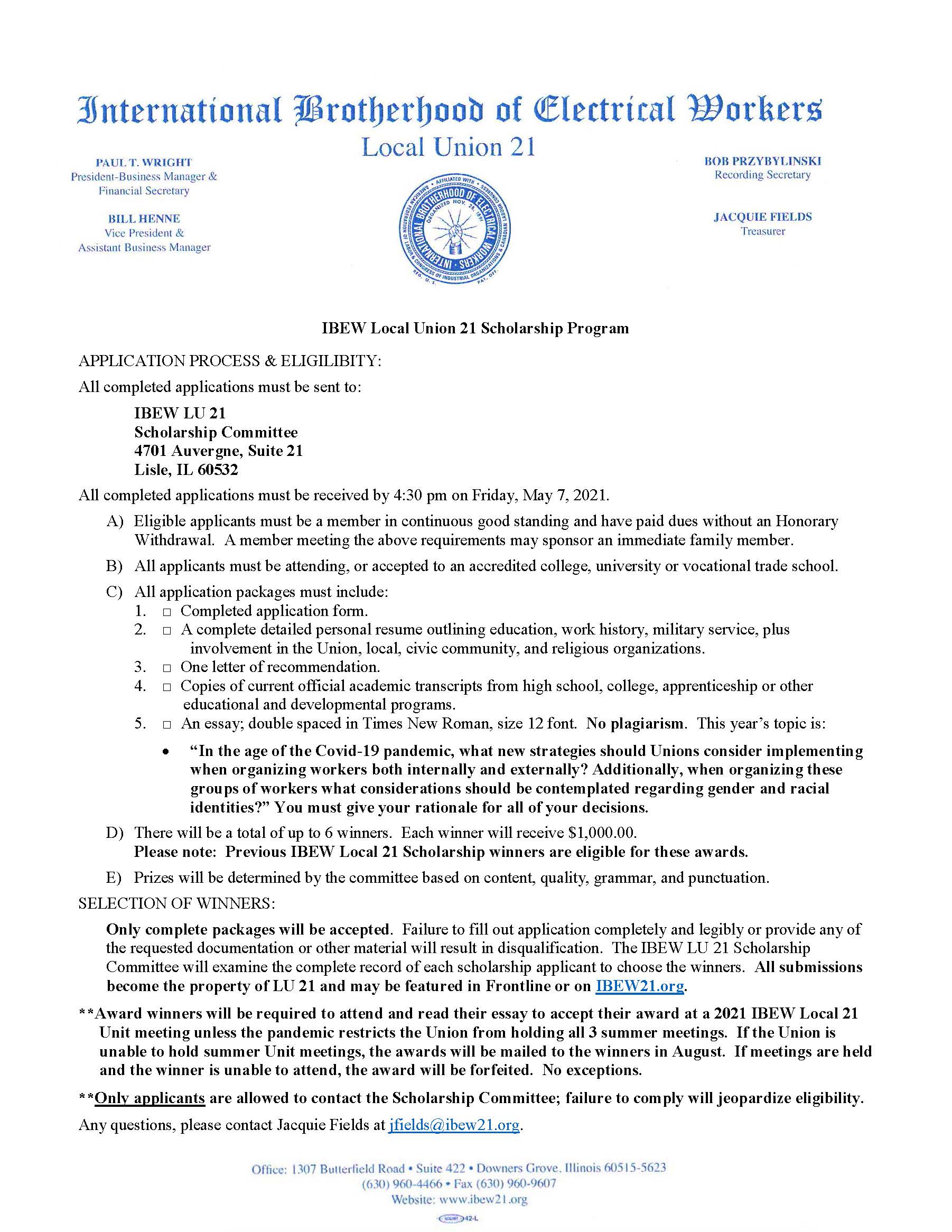 Applicants must submit their application and a minimum of a 1,000 word essay; double spaced in Times New Roman, size 12 font. No plagiarism.
Applications must be received by
Friday, May 7, 2021
More information and an application can be found by clicking here