July 8, 2020
In these difficult times for many we would like to pass on information for IBEW 21 members and their families about an opportunity to apply for a position with one of our employers.
The Lake County Indiana 911 Emergency Dispatch Center is hiring. If you have you ever considered a career in public safety the Center is hiring Public Safety Dispatchers. The 911 dispatch center serves Lake County, Indiana residents and First Responders.
More information about the job and to apply you can visit their website here.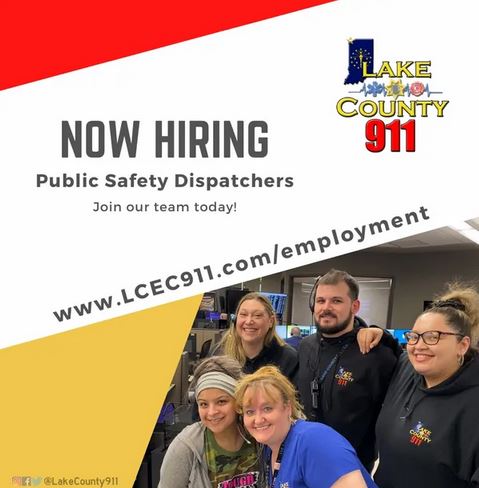 To learn about the IBEW Local Union 21 / Lake County 911 Collective Bargaining Agreement click here.
If you have more specific questions you may contact IBEW 21 Business Representative Byron Bonham and Chief Stewards Heather Brown and Dennis McCafferty who represent our IBEW 21 members who work in the Center.