Happy Holidays-Thanks-Read Frontline
December 24, 2019
Happy Holidays!
The Officers, Executive Board, and Staff of IBEW Local Union 21 would like to wish all of our members and retirees and friends a safe, happy and blessed holiday season.
---
Thanks!
Thank you to everyone who donated to the IBEW 21 & 1220 Toy and Coat Drive. Your donations will make a difference in the lives of families in the areas where we live and work. If you would still like to make a difference for a family in need you can donate here.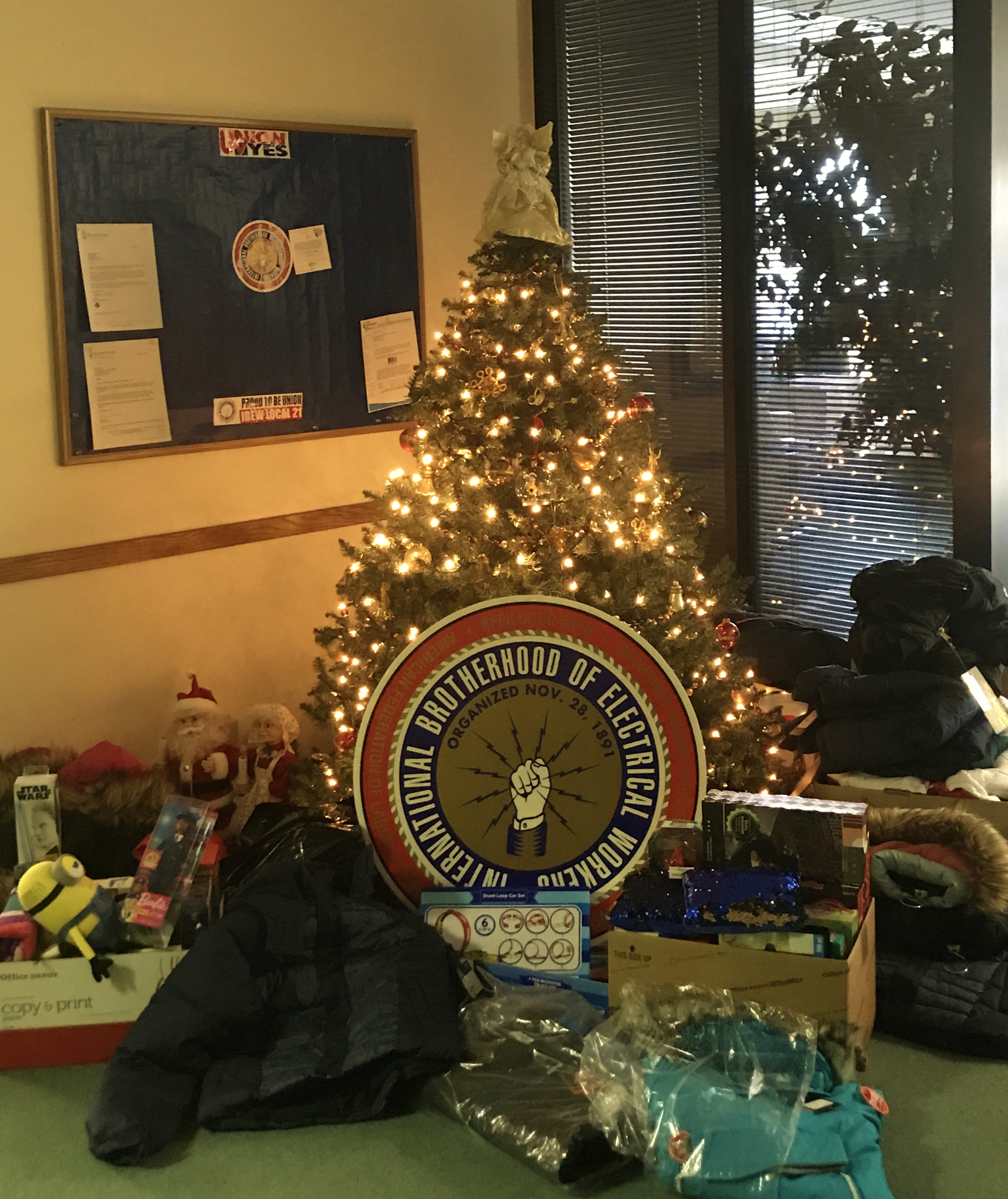 ---
Read Frontline!
Just in time for your holiday time off you can read the stories of IBEW 21 heroes in the latest edition of Frontline. Read it here.