May 15, 2012 - IBEW Begins 2012 Bargaining With AT&T
May 15, 2012 – Today, the International Brotherhood of Electrical Workers (IBEW) began contract negotiations began today with AT&T for a new contract that will cover over 7,000 IBEW members in Illinois, Indiana, New England, New Jersey, Pennsylvania, California, and the Northwest. The current collective bargaining agreement between the IBEW and AT&T includes union members across the country who are part of the National IBEW Telephone System Council T-3, which coordinates bargaining activities on behalf of Local Unions 21, 58, 134, 494, 827, 1269, 1944, 2222, 2324 and 2325 to replace an agreement that expires at 11:59 p.m. on Saturday, June 23, 2012.

Today's talks took place in Hoffman Estates, Illinois at the site of AT&T's Illinois headquarters. Both sides presented their opening statements, laying out the positions they believe will support their proposals during the weeks ahead.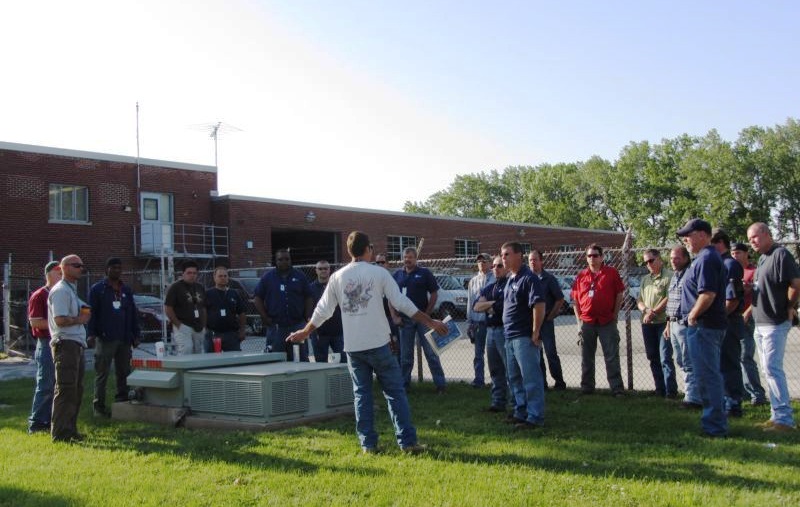 Chicago Ridge, Illinois Solidarity on first Day of AT&T Bargaining
While the contract talks were taking place, IBEW rank-n-file members met in a series of coordinated peaceful actions before their scheduled work shifts and also in call centers and offices. IBEW Local Union 21 will be provide bargaining updates and mobilization news on the union's newswire, the IBEW Local Union 21 website (IBEWLU21), on the IBEWLU21 Facebook and Twitter pages, and automatically by email and/or text. All members are strongly encouraged to sign up for text and email updates on our IBEWLU21 website.
To read the full text in the IBEW's opening statement, click here.
Stay Informed with IBEW Local Union 21 Union Communications
IBEWLU21 Hotline is 630.415.2711 or at 866.423.9582 from certain area codes. Extension #1 is for AT&T News.

To get the latest news from IBEW Local Union 21 sign up for text and email updates

here

:

Text Message Shortcode - text IBEW21 to 69866.

IBEWLU21 on Twitter

here

.

IBEWLU21 on Facebook

here

IBEWLU21 website

here

.

For CWA News at AT&T, go to CWA@AT&T

here

.