Bye Week Buy In
The Bears have a bye week and if you are one of those Packer Backers, you have another week to gloat about last week's win over a team that is rebuilding. Since you will have extra time this weekend, it is the perfect opportunity to donate to the IBEW 21 Toy, Coat, Blanket and Toiletries Drive.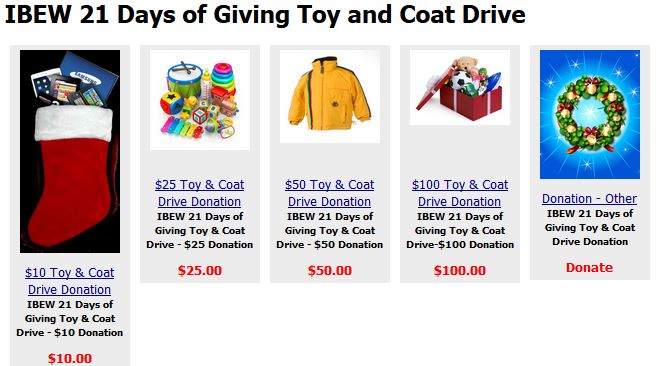 My Joyful Heart helps over 1,100 school children and Never 99 assists countless individuals who are in need of life's basic necessities. Let's use our free time this weekend to help those in the communities where we live and work by donating today.
If everyone who receives this message donates just $1, the impact we could make would be incredible. Consider making a difference by donating here.