IBEW 21 Phone Lines Are Down
April 27, 2021 2:15 PM
We are in the process of moving to our new Union Hall, as of this afternoon our phone and internet services have been turned off in Downers Grove. You will not be able to call or fax us.
If you need to reach the Union Hall please contact your Chief Steward or Business Representative and they will assist you. Their contact information can be found here.
As you are reading this our AT&T Brothers and Sisters are working to bring fiber to our new location as well as installing all of our phone lines and internet services and coordinating the cut over. We are hoping to be up and running by tomorrow. Anyone who has worked on moves like ours understand that there are many departments that must work together to ensure a smooth transition and that delays can occur. We ask for your patience as we begin this new chapter in our history.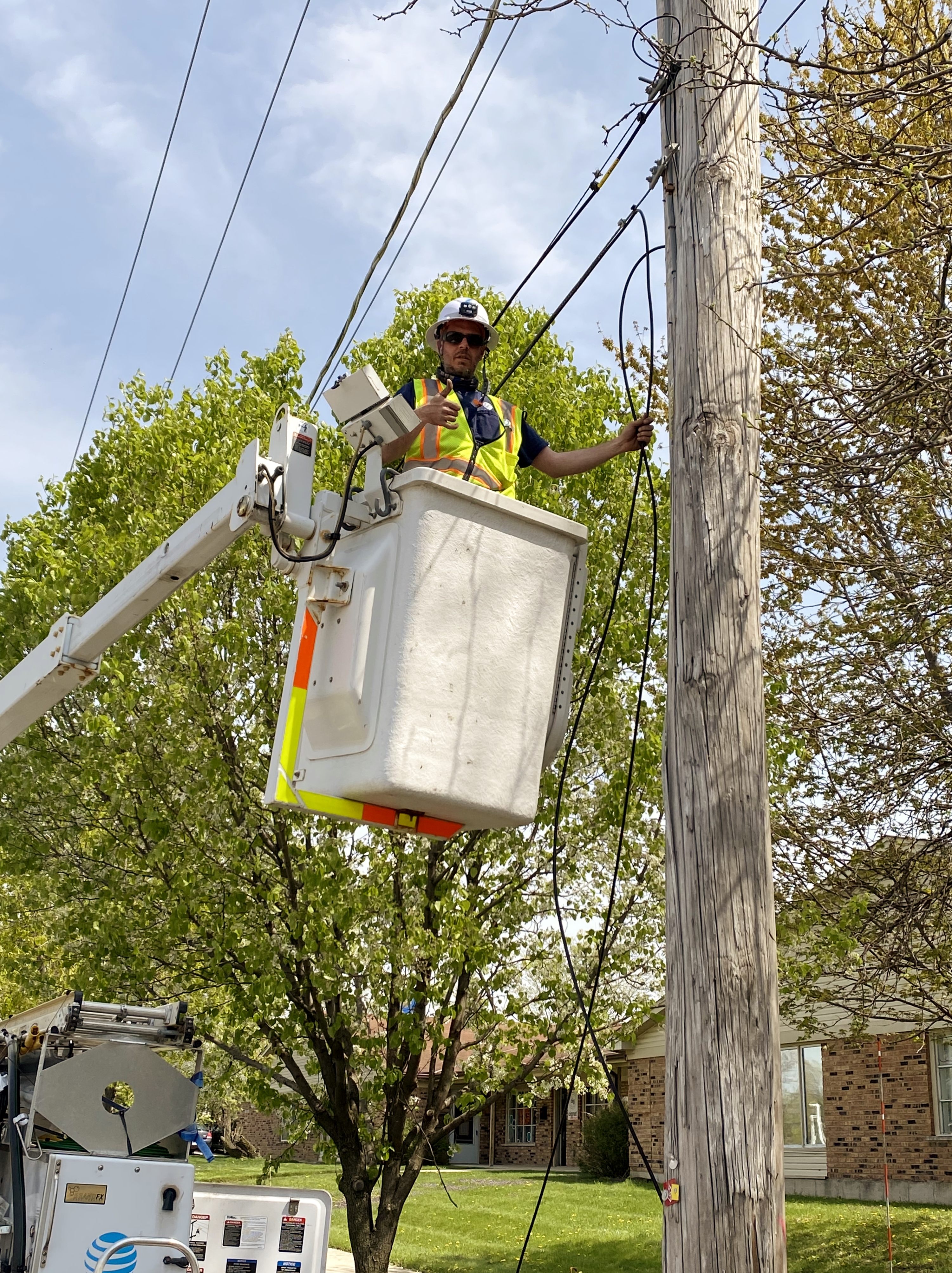 Brother Don Canova and crew
are working to install our fiber.