IBEW 21 White Sox 2019 Solidarity Event

White Sox vs. Angels

Join your IBEW 21 Brothers & Sisters and their families on Sunday, September 8th - Game Time 1:10pm*
Special Ticket Pricing for IBEW 21 Members!
$7.84 - Upper Box
$11.20 - Outfield
$26.88 - Lower Box
$10 - Parking Pass
$8.50 - Hot Dog Value Meal
New in 2019: Pre-Game Patio Buffet - $32 ***

Catch-up with your IBEW 21 Brothers & Sisters for 90 minutes before the game in the Patio and enjoy a buffet that includes BBQ ribs, fried chicken, hot dogs, hamburgers, macaroni salad, potato salad, beer, wine, and soft drinks.
Pre-Game Patio Buffet tickets can be purchased in addition to your game ticket.
Purchase your tickets now here!**
This is a family friendly event!
There will be face painters, balloonists, and caricature artists.
Kids 13 and under can run the bases after the game!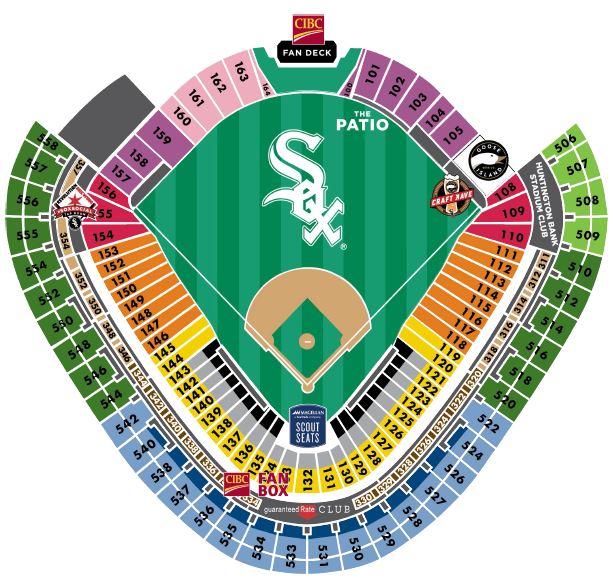 If we have a large group we will attempt to have IBEW 21 members sit together.
We need to get our order in early so please purchase your tickets today.
Seats are tentatively being held for us, but not guaranteed, in
Sections 529**,102**,115**
Buy your tickets now here!
If you have any questions or need more information contact Bob Przybylinski at
630-960-4466 ext. 447, bobp@ibew21.org
* Subject to change based on MLB Broadcasting Rights. No Refunds.
**All Purchases are Non-Refundable - Limited Availability.
*** You must also purchase a game ticket to be admitted into the game after the Patio Buffet
---
Help us spread the word about this event.
Please print out a flyer and place it on your Union Board then
talk to your coworkers about coming out to the ball park.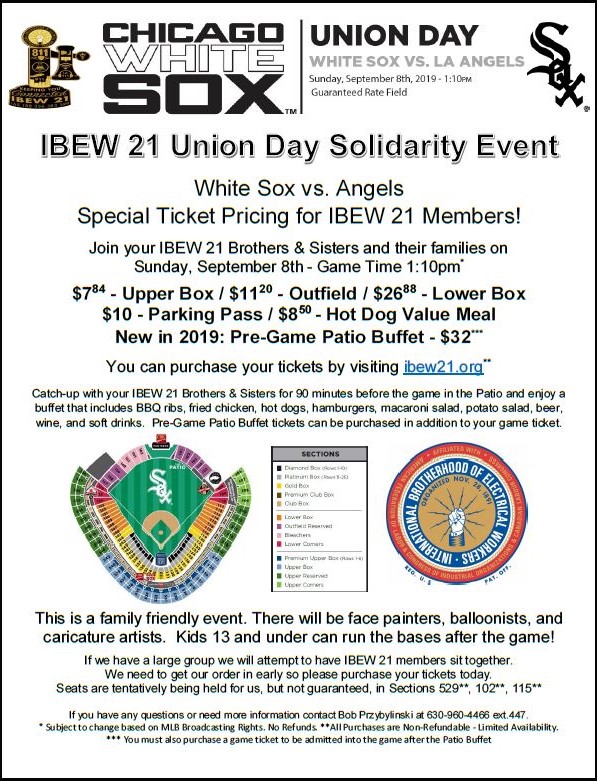 If you have any questions or need more information contact