Helping Our Injured Brother
Dear IBEW 21 Members and Friends,
On Wednesday, February 6, 2019, our Brother Thomas Marin, an AT&T Premises Technician from Alsip, Illinois was in a very serious accident involving a semi-truck, while working on detail in North Dakota. He sustained very serious injuries and is in stable condition. We know he will have a long road to recovery.
Tom and his wife Cassandra have three children, two toddlers and a teenager. They will need assistance with travel arrangements and other odds and ends while Tom recovers in North Dakota. IBEW Local Union 21 is looking to alleviate as much of their burden as possible.
During these trying times IBEW 21 members, managers and friends are being asked to help. In a coordinated effort to help, IBEW Local 21 is accepting donations to assist Tom and his family during his recovery. Voluntary donations can be made through the IBEW 21 Member Assistance Fund. It is on the same webpage we use for our 21 Days of Giving Drives.
To donate please visit the page and click on the IBEW 21 Member Assistance Fund icon. Once there enter the amount you would like to donate. 100% of the funds donated will be used to assist our Brother and his family.
We realize many people are anxious to know more about our Brother's condition but ask that everyone be mindful of his family and respect their privacy during this difficult time. We ask that you donate what you can, to help a fellow co-worker and our Brother during this very difficult time.
Keep Tom and his family in your thoughts and prayers.
You can also send cards and words of encouragement to our Union Office and we will make sure they get to Tom.
Please donate by clicking here.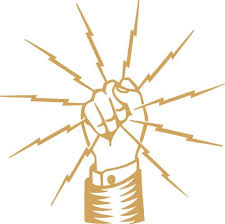 Please share this information with your co-workers.